Cyber Security Risks: Meltdown & Spectre
The recent news that a huge number of chips currently installed in a range of PC's, laptops and other devices is of concern to many businesses. It represents an unprecedented Cyber Security threat.
The two main vulnerabilities, codenamed Meltdown and Spectre are weaknesses that could be exploited by criminals to access your data and IT systems.
The flaws leave a potential door open to cyber hackers in over 80% of PC's worldwide.
In Australia, the Privacy Law changes enforced by the Notifiable Data Breaches scheme will begin in February. This represents an increased exposure to many businesses of  in-house losses and fines and penalties.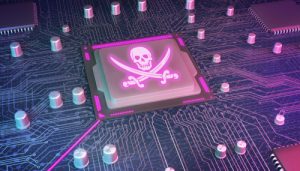 Stealing personal data could be even easier for criminals now and the consequences for Australian businesses even more acute.
Cyber Security Insurance can be a part of the solution, especially when you consider the high potential costs and expenses involved in a cyber breach.
In addition to insurance there are steps you can take to keep ahead of the hackers, and here are 5 of them:
Update  software automatically or as soon as you are prompted.
Install antivirus software.
Use common sense when opening attachments and unusual emails.
Backup your files- the more often the better.
Think about developing a disaster recovery and cyber security plan.
The Australian Cyber Security Centre (ACSC) recently reported that about 90 per cent of small businesses and organisations experienced a cyber threat or data breach in 2016.
So, its not just big businesses that are being targeted by criminals. The potential costs that you could incur if you get hacked include the following:
IT forensic costs
Customer notification costs
Increased costs of working
Legal defence costs
If you want to discuss how Cyber Security Insurance could be useful in dealing with this and other IT related risks, feel free to contact us.
You can read more about Meltdown and Spectre from Gizmodo- What We Know So Far